Hot Water Heater Friendswood TX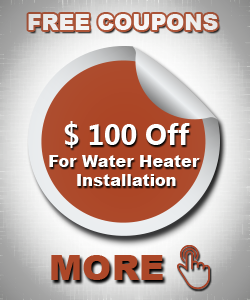 The minute you walk into your shower and realize you don't have any hot water, you run back out to check on your heater only to realize it isn't working. You can either skip showering or get on the phone to search for water heater replacement services in your area. This is a major purchase for a lot of people, so you want to make sure that the unit can be serviced so that you don't waste money. You can get reliable advice from Friendswood Water Heaters.
A master plumber that has taken advanced training with some of the best plumbers in the industry, our people are not just skilled highly, they are also exposed to residential and commercial plumbing of all kinds, making them the leaders in their industry. When a leaking hot water heater floods your garage and stuffs your mail box with huge bills from the water company, Friendswood Water Heaters will be ready to identify or locate the cause of the problem and get it fixed without relying on guesswork.
In doing hot water heater maintenance, we take note of the condition your heater is in and slowly narrow down on the problem areas so that we can fix them and make your life a little bit easier. There are a lot of plumbers that promise the moon but don't deliver, but when we tell you we will do something our word is our bond and we make sure that we deliver on our promises.

Water heater service, when done right, can pay back in low water bills or give you adequate supply of heated water in the kitchen, laundry room or bathroom. Friendswood Water Heaters is used to doing things right on the outset and will want to match this capability to do your gas water heater installation.